| | |
| --- | --- |
| TRAVEL/FUN | Free Reports and Books for Travel/Fun |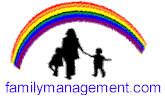 Indonesia - September 26, 2001
Posted on: Sunday, September 30, 2001 at 02:53:56 (MDT)
Travel Warning
The Department of State warns U.S. citizens to defer travel to Indonesia.

The September 11 terrorist attacks in the United States have significantly added to concerns about the security situation for American citizens resident in or traveling through Indonesia.

As a result of these concerns, the Department has authorized the departure of all U.S. Government personnel in non-emergency positions and family members in Indonesia. All American citizens in Indonesia are urged to consider their personal security situations and to take those measures they deem appropriate to ensure their well-being, including consideration of departure from the country.

Americans who despite this Warning remain in or visit Indonesia should exercise maximum caution and take prudent measures to maintain their security. These measures include maintaining a strong security posture by being aware of their surroundings, avoiding crowds and demonstrations, keeping a low profile, varying times and routes for all required travel and notifying the nearest U.S. Embassy or Consulate in case of any change in the local security situation. U.S. Consular personnel remain available to provide emergency services to American citizens.

This Travel Warning is being issued to alert Americans to increased security concerns in Indonesia, and it supplements the Travel Warning for Indonesia of September 24, 2001, which is available on the Bureau of Consular Affairs Internet home page at http://travel.state.gov.

---
Return to All Family Resources
Return to All Family Resources Travel Index
© 1997 - 2001 All rights reserved. All Family Resources