| | |
| --- | --- |
| TRAVEL/FUN | Free Reports and Books for Travel/Fun |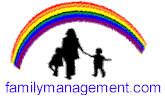 DOMINICAN REPUBLIC - September 26, 2001
Posted on: Sunday, September 30, 2001 at 03:01:05 (MDT)
Consular Information Sheet
COUNTRY DESCRIPTION: The Dominican Republic has a developing economy. Tourist facilities vary according to price and location. The capital is Santo Domingo.

ENTRY AND EXIT REQUIREMENTS: A valid passport, or a U.S. birth certificate, Certificate of Naturalization or Certificate of Citizenship, along with photo identification, are required for both entry and exit. Because of the high incidence of fraud in the Dominican Republic and potential delays with Dominican Immigration, the U.S. Embassy strongly recommends that United States citizens travel with passports. Visitors who do not obtain a visa prior to entry must purchase a tourist card to enter the country.

In an effort to prevent international child abduction, the Dominican Republic requires that minors under 13 years of age traveling alone or with anyone other than a parent must present written authorization from a parent or legal guardian. This authorization must be notarized at a Dominican consulate in the United States.

For further information concerning entry and exit requirements, travelers may contact the Embassy of the Dominican Republic at 1715 22nd St. N.W., Washington, D.C. 20008, telephone (202) 332-6280. There are also Dominican consulates in Alabama, California, Florida, Georgia, Illinois, Louisiana, Maryland, Massachusetts, Michigan, New York, Pennsylvania, Puerto Rico, or Texas. Travelers may also obtain information via the Internet at http://www.domrep.org.

SAFETY AND SECURITY: Protests, demonstrations, and general strikes, often called by labor and political groups, occur periodically. Protests have the potential to turn violent, with participants rioting and erecting roadblocks. In the past, police have used deadly force to respond to violent protests. At these times, American citizens should review their security practices and maintain a low profile. Although these events are not targeted at foreigners, it is advisable to exercise caution when traveling throughout the country. In urban areas, travel should be done on main routes whenever possible. Street crowds should be avoided. Additional advice about strikes may be obtained from the U.S. Embassy at the telephone numbers listed below.

Crime: Petty street crime involving U.S. tourists does occur, and normal precautions should be taken. Valuables left unattended in parked automobiles, on beaches and in other public places are subject to theft. Burglaries of private residences have increased as have crimes of violence. Some incidents of violent crime have involved foreign residents and tourists, including U.S. citizens.

The loss or theft of a U.S. passport overseas should be reported to the local police and the nearest U.S. embassy or consulate. A lost or stolen U.S. birth certificate and/or driver's license generally cannot be replaced outside the United States. U.S. citizens may refer to the Department of State's pamphlet, "A Safe Trip Abroad," for ways to promote a trouble-free journey. The pamphlet is available by mail form the Superintendent of Documents, U.S. Government Printing Office, Washington, D.C. 20402, via the Internet at http://www.access.gpo.gov/su_docs, or via the Bureau of Consular Affairs home page at http://travel.state.gov.

MEDICAL FACILITIES: Medical care is limited, especially outside Santo Domingo. Within Santo Domingo, there is an emergency 911 service, but outside the capital, emergency services are extremely limited. A private nationwide ambulance service, "Movi-med", operates out of Santo Domingo, Santiago, Puerto Plata and La Romana, telephone 532-0000 in Santo Domingo, 1-200-0911 outside Santo Domingo.

Medical Insurance: The Department of State strongly urges Americans to consult with their medical insurance company prior to traveling abroad to confirm whether their policy applies overseas and if it will cover emergency expenses such as a medical evacuation. U.S. medical insurance plans seldom cover health costs incurred outside the United States unless supplemental coverage is purchased. Further, U.S. Medicare and Medicaid programs do not provide payment for medical services outside the United States. However, many travel agents and private companies offer insurance plans that will cover health care expenses incurred overseas, including emergency services such as medical evacuations.

When making a decision regarding health insurance, Americans should consider that many foreign doctors and hospitals require payment in cash prior to providing service and that a medical evacuation to the United States may cost well in excess of $50,000. Uninsured travelers who require medical care overseas often face extreme difficulties. When consulting with your insurer prior to your trip, please ascertain whether payment will be made to the overseas healthcare provider or whether you will be reimbursed later for expenses that you incur. Some insurance policies also include coverage for psychiatric treatment and for disposition of remains in the event of death.

Useful information on medical emergencies abroad, including overseas insurance programs, is provided in the Department of State's Bureau of Consular Affairs brochure, "Medical Information for Americans Traveling Abroad," available via the Bureau of Consular Affairs home page or autofax: (202) 647-3000.

OTHER HEALTH INFORMATION: Information on vaccinations and other health precautions may be obtained from the Centers for Disease Control and Prevention's hotline for international travelers at 1-877-FYI-TRIP (1-877-394-8747); fax 1-888-CDC-FAXX (1-888-232-3299), or via CDC's Internet site at http://www.cdc.gov.

TRAFFIC SAFETY AND ROAD CONDITIONS: While in a foreign country, U.S. citizens may encounter road conditions that differ significantly from those in the United States. The information below concerning the Dominican Republic is provided for general reference only, and may not be totally accurate in a particular location or circumstance.

Safety of Public Transportation: Poor Urban Road Conditions/Maintenance: Poor Rural Road Conditions/Maintenance: Poor Availability of Roadside Assistance: Poor

Driving in the Dominican Republic is on the right side of the road. Speed limits vary from 28 mph in the city to 48 mph on rural roads, but they are generally not enforced. Traffic laws are similar to those in the United States, but undisciplined driving is common, due to a lack of adequate traffic controls.

A local traffic custom is that the larger the vehicle, the greater the right of way, regardless of the traffic laws. Driving is aggressive and erratic, and drivers often do not yield the right of way even when road signs or signals indicate they should. Defensive driving is advised at all times. Travel at night on inter-city highways and in rural areas should be avoided, due to vehicles being driven at excessive speeds, often with malfunctioning headlights or taillights. Turning right on red lights is permitted, but it should be done with caution.

Motorcycles and motor scooters are ubiquitous in the Dominican Republic and are often driven erratically. While helmets for motorcyclists are required by law, the law is not enforced.

Seat belts are required by law, but that law is also not generally enforced. There are no child car seat laws. Penalties for those driving under the influence and those involved in accidents resulting in injury or death can be severe.

There are a variety of options for inter-city travel in addition to travel by car. Inter-city travel by tourists is safest on one of the more reputable tourist bus companies. Local buses known as "guaguas" and taxis also offer transportation but are not generally as safe.

AVIATION SAFETY OVERSIGHT: The U.S. Federal Aviation Administration (FAA) has assessed the Government of the Dominican Republic's civil aviation authority as Category 2 - not in compliance with international aviation safety standards for the oversight of the Dominican Republic's air carrier operations. While consultations to correct the deficiencies are ongoing, the Dominican Republic air carriers currently flying to the U.S. will be subject to heightened FAA surveillance. No additional flights or new service to the United States by the Dominican Republic's air carriers will be permitted unless they arrange to have the flights conducted by an air carrier from a country meeting international safety standards. For further information, travelers may contact the Department of Transportation within the United States at tel. 1-800-322-7873, or visit the FAA's Internet web site at http://www.faa.gov/avr/iasa.

The Department of Defense (DOD) separately assesses some foreign carriers for suitability as official providers of air services. In addition, the DOD does not permit its personnel to use air carriers from Category 2 countries for official business except for flights originating from or terminating in the United States. Local exceptions may apply. For information regarding the DOD policy on specific carriers, travelers may contact the DOD at telephone (618) 229-4801.

CUSTOMS REGULATIONS: Dominican customs authorities strictly enforce regulations concerning the importation of firearms. Persons bringing firearms into the country, even temporarily, may face jail sentences and heavy fines. It is advisable to contact the Embassy of the Dominican Republic in Washington, D.C. or one of the Dominican Republic's consulates in the United States for specific information regarding customs requirements.

CRIMINAL PENALTIES: While in a foreign country, a U.S. citizen is subject to that country's laws and regulations, which sometimes differ significantly from those in the United States and may not afford the protections available to the individual under U.S. law. Penalties for breaking the law can be more severe than in the United States for similar offenses. Persons violating Dominican laws, even unknowingly, may be expelled, arrested or imprisoned. Penalties for possession, use, or trafficking in illegal drugs in the Dominican Republic are strict, and convicted offenders can expect lengthy jail sentences and heavy fines.

SPECIAL CIRCUMSTANCES:

CURRENCY REGULATIONS: It is legal to exchange currency at commercial banks, exchange booths in hotels and exchange houses. The exchange rate is set by the Central Bank, based on prevailing market conditions. No more than $10,000 (U.S.) or its equivalent in another currency may be taken out of the Dominican Republic at the time of departure.

REAL ESTATE: Real estate investments require caution because property rights are irregularly enforced. Investors often encounter problems in receiving clear title to land, and title insurance is not available. Real estate investments by U.S. citizens have been the subject of both legal and physical take-over attempts. Squatters, sometimes supported by governmental or non-governmental organizations, have invaded properties belonging to U.S. citizens, threatening violence and blocking the owners from entering their property. Several U.S. citizens with long standing expropriation disputes with the Dominican Government have not received compensation.

DISASTER PREPAREDNESS: The Dominican Republic is a hurricane-prone country. In the event of a hurricane alert, a notice will be posted in U.S. Embassy Santo Domingo's web page cited below. General information about natural disaster preparedness is available via the Internet from the U.S. Federal Emergency Management Agency (FEMA) at http://www.fema.gov.

CHILDREN'S ISSUES: For information on international adoption of children and international parental child abduction, please refer to our Internet site at http://travel.state.gov/children's_issues.html or telephone (202) 736-7000.

REGISTRATION/EMBASSY LOCATION: Americans living in or traveling to the Dominican Republic are encouraged to register at the Consular Section of the United States Embassy in Santo Domingo and obtain updated information on travel and security within the Dominican Republic. The U.S. Embassy is located at the corner of Calle Cesar Nicolas Penson and Calle Leopoldo Navarro in Santo Domingo; telephone (809) 221-2171; after hours (809) 221-8100. The Consular Section is a half-mile away at the corner of Calle Cesar Nicolas Penson and Avenida Maximo Gomez. The American Citizens Services section can be reached by telephone at (809) 731-4294, or via the Internet at usemb.gov.do/acs.htm. Consular office hours are 7:30 a.m. to 12:00 p.m. and 1:00 p.m. to 2:00 p.m., Monday through Friday, except holidays. There is a Consular Agency in Puerto Plata at Calle Beller 51, 2nd floor, office 6, telephone (809) 586-4204; office hours are 9:00 a.m. to 12:00 p.m., and 2:30 p.m. to 5:00 p.m., Monday through Friday, except holidays. U.S. citizens may register at the Consular Section of the U.S. Embassy and obtain updated information on travel and security in the Dominican Republic.

* * *

This replaces the Consular Information Sheet dated March 24, 2000, to add or update sections on Entry and Exit Requirements, Safety and Security, Medical Insurance, Medical Facilities, Traffic Safety and Road Conditions, Aviation Safety Oversight, and Customs Regulation.

---
Return to All Family Resources
Return to All Family Resources Travel Index
© 1997 - 2001 All rights reserved. All Family Resources