| | |
| --- | --- |
| TRAVEL/FUN | Free Reports and Books for Travel/Fun |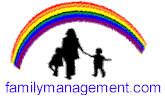 Bangladesh - September 26, 2001
Posted on: Sunday, September 30, 2001 at 02:56:21 (MDT)
Public Announcement
Bangladesh plans to hold national parliamentary elections on October 1, 2001. Politically-motivated violence has been widespread during the campaign and will likely continue on election day and possibly a few days afterwards. In response to these conditions, authorities may impose a number of restrictions on the public. Such restrictions could be in the form of a curfew and limitation of the use of private vehicles and cell phones. Other telephone service may also be disrupted.

Given the possibility of election-related violence and of restrictions on personal movements and communications, the U.S. Embassy urges American citizens in Bangladesh to defer non-essential travel within the country and to exercise extreme caution September 30 through October 7. Americans are requested to be alert to their surroundings, and limit local travel. All Americans should adopt a low profile, avoid crowds, gatherings and congested areas, and remain inside residences, schools, and workplaces to the maximum extent possible.

The Consular Section of the U.S. Embassy in Dhaka will be closed to the public for visa services September 30, October 1 and October 2 and on these dates will only provide emergency services to American citizens. In the event of an emergency please contact the Consular Section at 880-2-882-3805. All consular services will resume on October 3.

In light of recent events, Americans traveling and residing abroad should monitor closely the Department's Internet web site at http://travel.state.gov, particularly the Department's Worldwide Caution, when considering travel abroad.

For further general information regarding travel to Bangladesh, please consult the Department of State's latest Consular Information Sheet for Bangladesh, which is available on the Internet at http://travel.state.gov.

This Public Announcement supersedes the Department of State's Public Announcement for Bangladesh of June 29, 2001, to update the security situation and provide information on the limit of services by the U.S. Embassy in Dhaka. It expires on October 30, 2001.

---
Return to All Family Resources
Return to All Family Resources Travel Index
© 1997 - 2001 All rights reserved. All Family Resources