EXPOSURE TO HEAT AND ULTRAVIOLET RAYS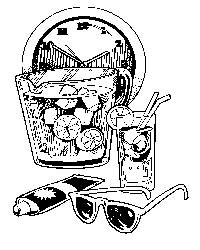 Children are more likely than adults to be affected by heat and sunlight. They can more quickly lose body fluid and become dehydrated or develop heat stroke. Their sensitive skin also can be burned more easily by the sun's ultraviolet rays. Children can also be burned by objects or surfaces, particularly metal surfaces, that have been heated by the sun. Overexposure to the sun's harmful rays during childhood has been linked to skin and other cancers later in life. To reduce injuries caused by heat and sun:
Limit the time that children spend outdoors during the hottest part of the day ( 10:00 a.m. to 2:00 p.m.)
Require parents to provide sun block lotion with a sun protection factor (SPF) of at least 15 if children will be spending more than a few minutes in the sun.
Provide drinks for children before, during, and after playing outdoors.
Require that children wear protective clothing if they will be exposed to the sun for extended periods, such as on a field trip outdoors. Hats or sun visors, long-sleeved shirts and pants, and sun block lotion will prevent burns to sensitive skin.